Set within the Courtauld Institute of Art, Artificial Realities is the twelfth edition of the East Wing Biennial, an iconic contemporary art exhibition in London. For the show a unique blend of both emerging and established artists have been brought together to explore the realm between reality and falsehood. With works by Anthony Gormley, Tracey Emin and Edmund de Waal, the sculptures, photographs, paintings and installations challenge the viewer to explore their own perception of reality. Sponsored by Digiqualia.com amongst others, the exhibition has attracted a diverse array of visitors in its opening days from collectors and gallerists to journalists and painters.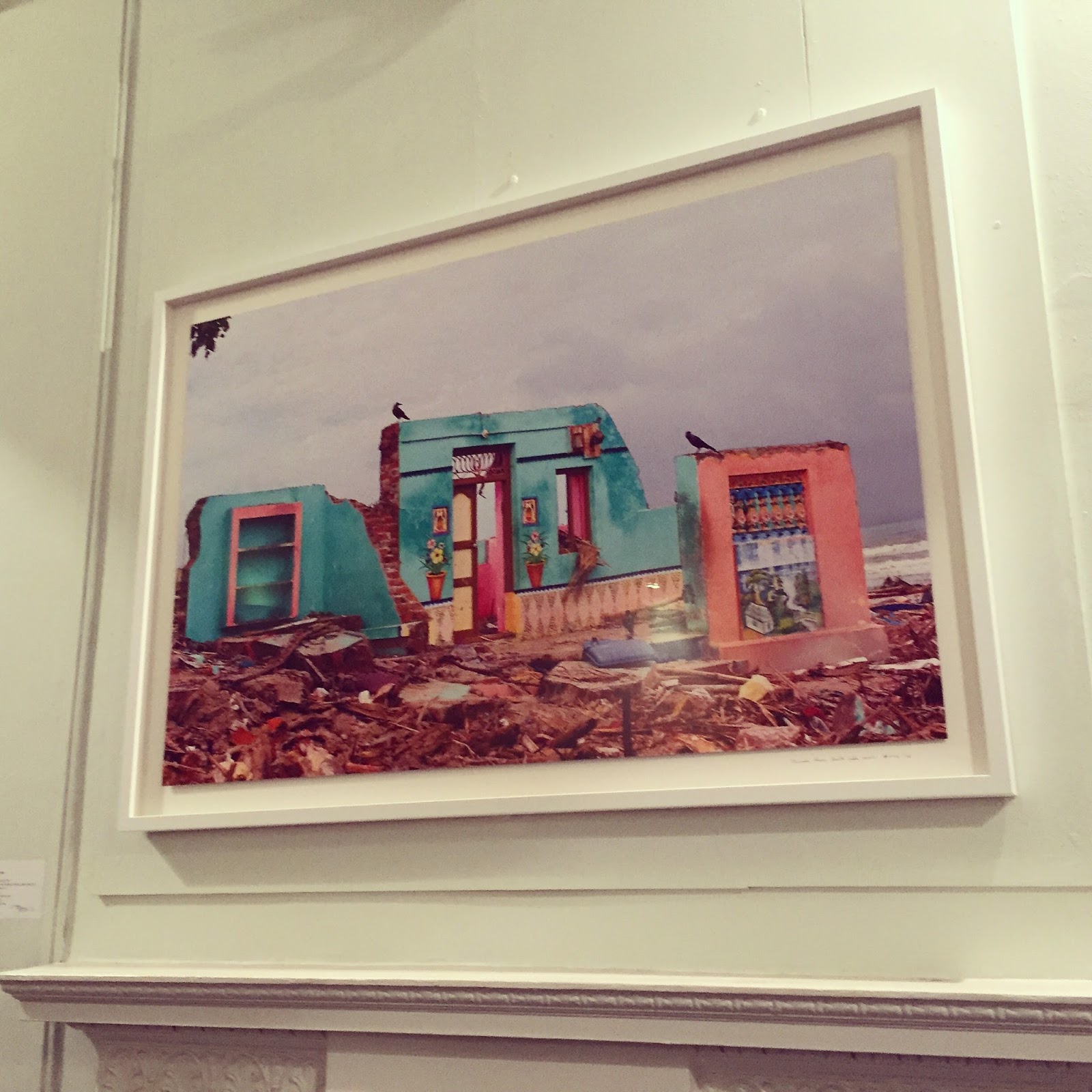 Embarking on our shared cultural journey, the audience explored the borrowed works of a broad spectrum of international artists as well as specific commissions by painters, sculptors and even perfumers from Elpida Hadzi-Vasileva to Anastasia Brozler. As we progressed into the opening room Traces of Memory we were asked to consider the processes by which we construct our individual realities. Amidst the plethora of themes being explored, some of the pieces like Adrian Fisk's colourful Tsunami House 2005 reflected upon the effects of natural disasters. Along the same train of thought, the Chilean artist Ignacio Valdes's Untitled, 2013 were a series of sculptures made from the remnants of the 2010 Chile earthquake – somewhat reminiscent of Ai Weiwei's rods at his Royal Academy retrospective.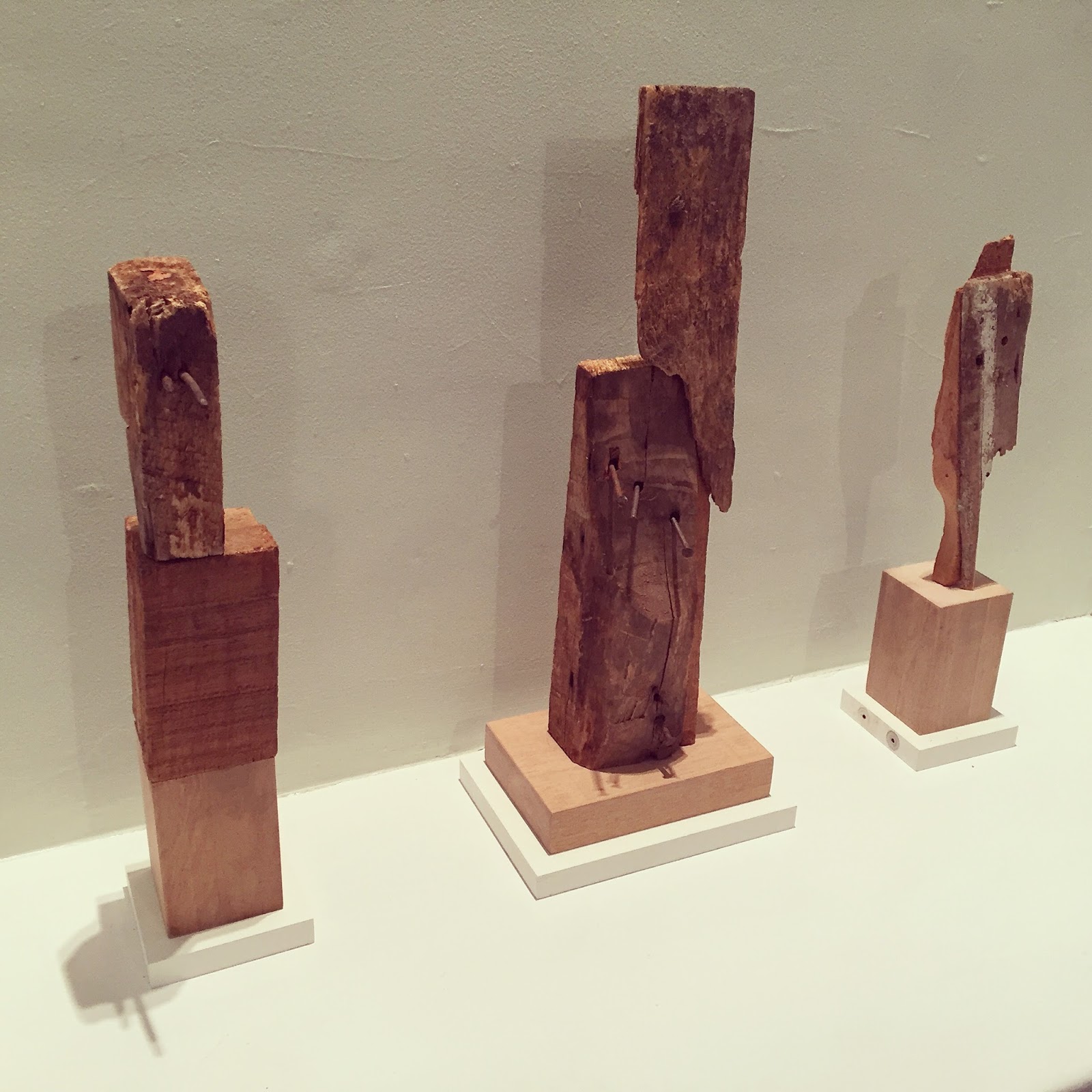 Touring the exhibition with a group of fellow writers, it was unsurprising that we were all equally captivated by the Selected Paths space filled with text-based pieces and collages. Requiring our hyper-connected, contemporary minds to slow down and focus to unravel the works' mysteries, there was something meditative about the experience. I was most intrigued by Trace Emin's monoprint Star Future,2011, which read 'it's all shooting stars' with a human figure sprawled below. Although Antony Gormley's Matrix V, 2014 made from carbon and casein on paper was also beautifully composed with interlocking volumes and a subtle progression from light to dark as the viewer's eye is led to the center. Just as we thought we were satisfied, the collagist Chris Kenny's Does the Darkness Make you Look for Love, 2013 emerged from the shadows. It was a mixed-media piece presenting a series of found text phrases like 'how deep is my funk' and 'are your stars dimmed by a satellite's glow.' Simultaneously, there was both a narrative and nonsense to it.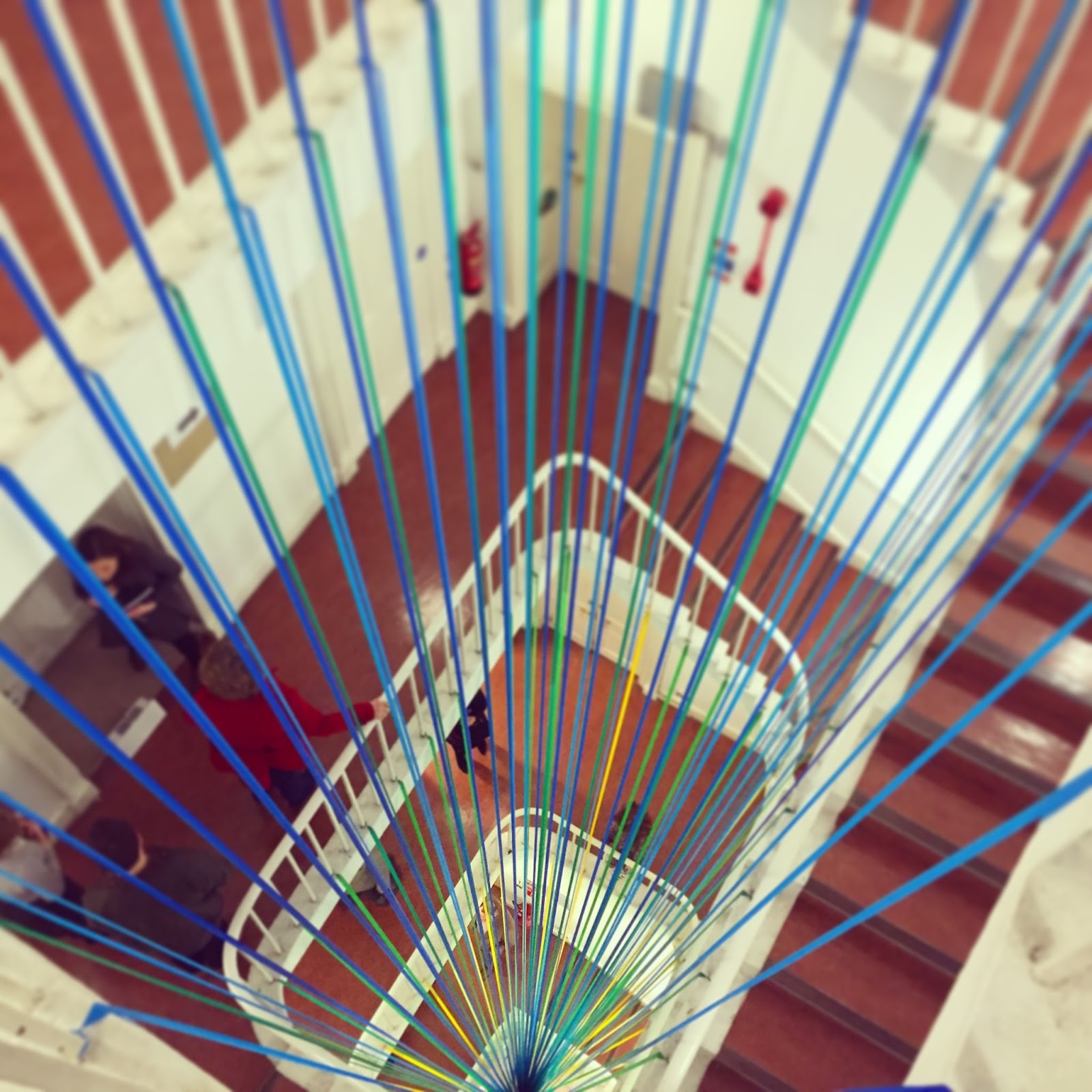 We then followed the crowds down into the stairwell space referred to as Alterations in Light, which the artist Megan Geckler had transformed into an immersive installation with kaleidoscopic effects. Illuminated by the skylight, her colourful construction was composed of long strips of tape twisting down into the basement. With the effect of vertigo, it ensured that the viewer's experience, 'of movement and light was constantly shifting.' A little dizzy from the hypnotic work we soon found ourselves standing before the Scottish artist Jim Lambie's iconic Radiator (pink) 2009, which I last saw at his retrospective in the Fruitmarket Gallery, Edinburgh. Lined with mirrors, the bright pink geometric piece was unmissable.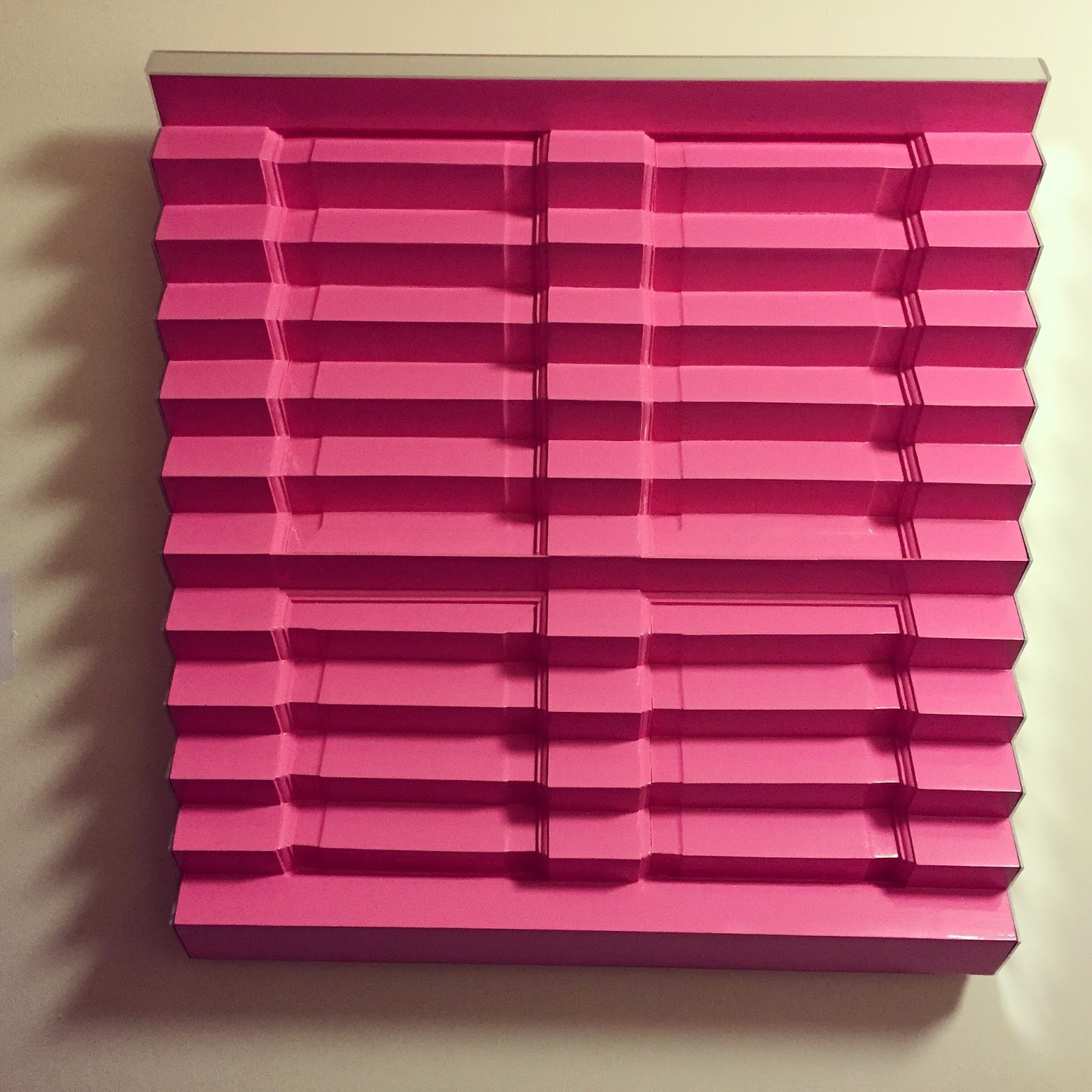 As we wandered through the Courtauld Institute of Art, finding works in unsuspecting corridors and suspended on stairwells, there was much talk overheard of the curators' innovative use of 'transitional' space. Undoubtedly they had accepted the challenge of using an unconventional place of education to exhibit some of the world's most interesting contemporary art and succeeded. Beyond their innovative use of space, the aforementioned blend of emerging and established artists from all around the world made for a dynamic, truly unforgettable exhibition.
Written by Flora Alexandra Ogilvy, founder of Arteviste.com