This week, Christin Geall – writer, gardener, and artist – introduces us to the world of flowers. Her illustrated book, Cultivated: The Elements of Floral Style, artfully combines reflections on beauty and botanical history with opulent arrangements. Christin's beautifully staged photographs – which have garnered an impressive online following – are a highlight of the book, and are now available as fine art prints. 
Expanding on the themes of Cultivated, we discuss her process and current work: from getting started with arranging, to the surprisingly global history of botany.
 Your work is not easily categorised: you write, garden, arrange, and photograph. How do you think of it?
I love discovery and to work creatively in a number of fields, but writing is most important to me – writing about the natural world and my relationship with it. I was a gardening columnist long before I started photographing flowers or joined Instagram. In fact, it was as a gardener that I started using the platform and first began making images to go with the stories I wanted to tell.
Then, photography changed everything for me – that one perfect image was all I was after. I began to manipulate natural light; I don't edit my pictures so what you see is what you get. That's been a very conscious choice on my part. I don't have the patience or time to get involved with my computer because frankly I'd rather be learning and writing.
Many people make still life photographs and digitally manipulate them. That's digital art, which is fine, but it's not what I'm trying to do. I'm trying to honour the plants, imperfections (mine included) and all.
With flowers, you don't really get a second chance—they wilt so quickly and change rapidly. That's why I love them. They push you to respond—seasonally, daily, hourly.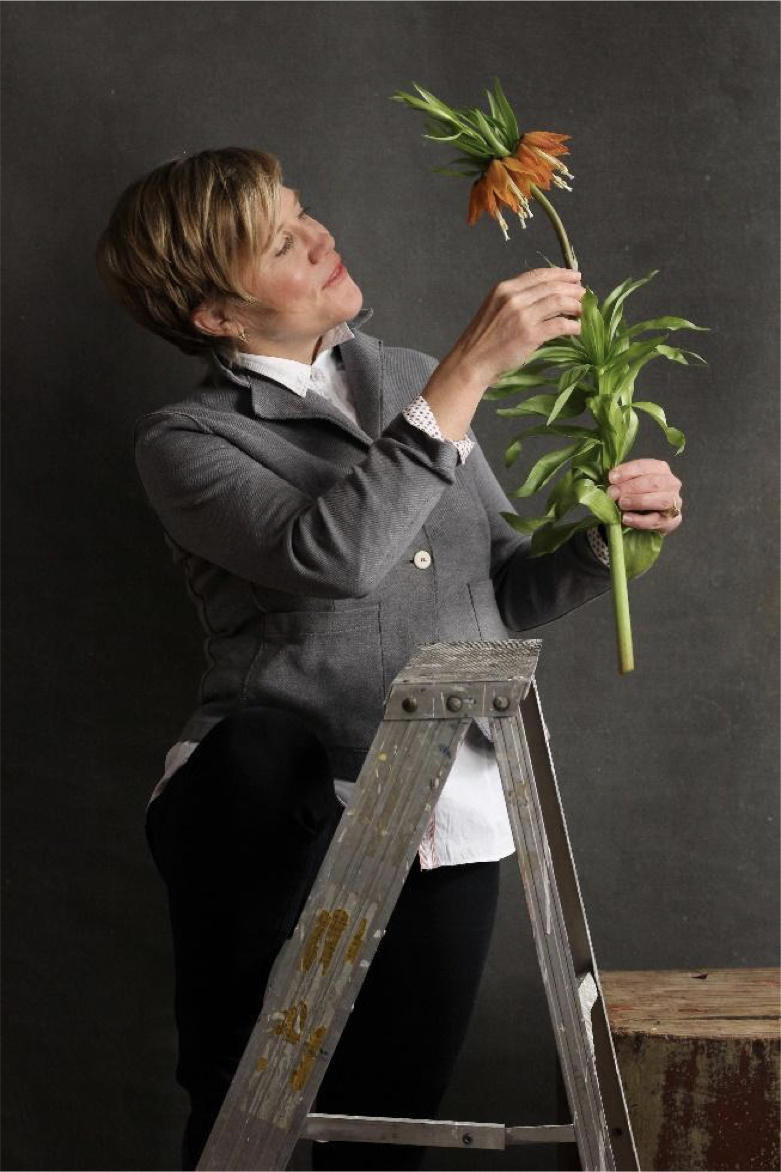 How has the spread of COVID-19 effected your work?
The pandemic has been hard on everyone, and I am grateful to have felt more or less safe in Canada, but if you're going to indulge me, my book, Cultivated: The Elements of Floral Style, was published in March of 2020. I was in New York, teaching at New York Botanic Garden when I cancelled my ticket to London where I was to have a book party, then go on a weekend with my son in Paris and host a flower workshop at a chateau in France. The timing couldn't have been worse.
Book tour, gone. Parties, zero. Book stores, closed. Workshops, cancelled. My income as an author isn't really from book sales, but in-person events like lectures for clubs, museums and public gardens. I was able to do some of that through zoom and this past summer started doing events in the US, but I still haven't had a book party, sadly. I should probably change that.
The pandemic has been extra tricky in terms of travel of course, and significantly because I started work on another book last February. I want to decolonise Cultivated and do a book on tropical flowers and plants. While the last book looked at ideas in art from the 17th to 19th centuries, this book will look at American imperialism and into the 19th century and our modern ideas about plants. It'll trace the history of how tropical plants have moved all over the world – which really got going in the 1500s. You run into the same plants everywhere in the tropics; ecologically globalisation started a lot earlier than we think.
And now, as an author and blue-tick Instagram person, I've also begun to feel responsible about the aesthetic that I've been promoting. That aesthetic was born of a healthy understanding, environmentally, in terms of the "local flowers movement" but I worry about 'landedness' and Eurocentrism. I'm now 40,000 words into the book and it's still hard/good, generating more questions than answers.