It is estimated that over 60,000 art lovers descend on London each year for Frieze week. We are in the midst of it. Frieze Art Fair, the UK's leading contemporary art fair, and Frieze Masters, where non-contemporary art is displayed in a modern manner, are the topic of conversation.
To celebrate digiQualia is releasing a series of interviews recorded at
REPRESENT 2014
. This exhibition and sale of contemporary representational and figurative art recently took place in Notting Hill, London. Watch the first one now!
One of the interviews recorded that night was with the American painter, 
Rachel Personett
.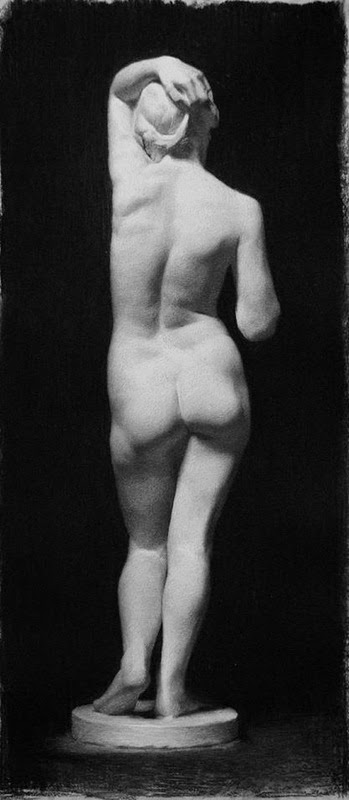 Perhaps due to such intensive study, Rachel began to feel stifled. She was constantly refining and honing her skills, yet monotony threatened with the endless cycle of rising, drawing, eating, painting and sleeping. What Rachel really craved was to explore her basic 'philosophical need'.
So during the summer of 2013, Rachel began to explore new avenues outside of an Academy or Atelier setting whilst on 
The Hudson River Fellowship
. There the fellows worked on pencil drawing, generating compositional ideas, linear works, tonal studies in ink-wash and grisaille. With guidance, Rachel made many plein air sketches. Sometimes she focused on spatial relationships and sometimes on individual features.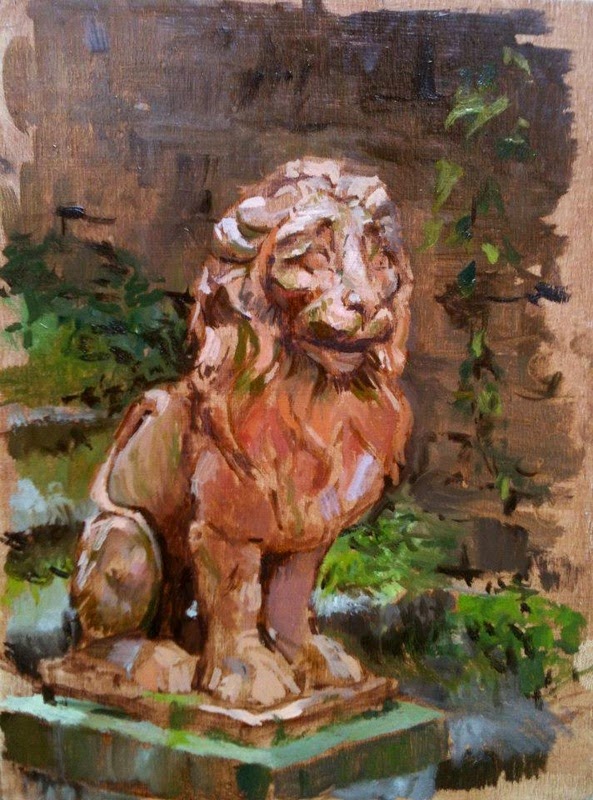 There, Rachel was encouraged to develop a deep understanding of the local landscape by combining field studies with principles explored in lectures and discussions.  A diverse range of topics were addressed including botany, geology, meteorology, artist techniques and perspective.
Rachel returned to Florence at the start of the academic year inspired by her time away. She continued to experiment: for example, nocturnes. She added ivory black, viridian green and alizarian crimson to her palate: She purchased a 4-bulb LED battery powered light.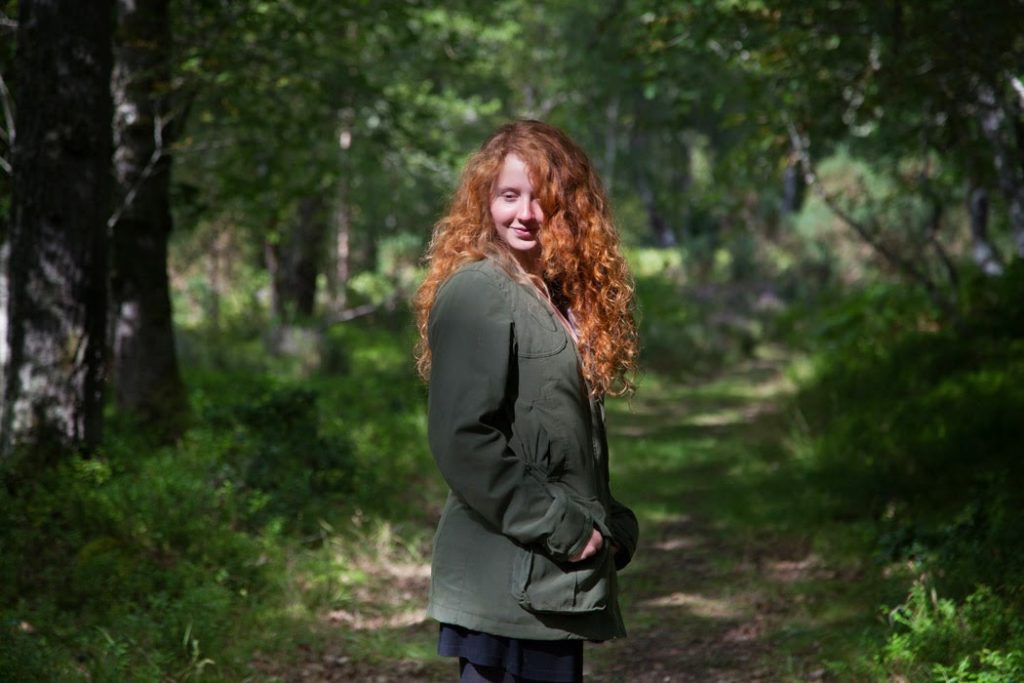 It was new and exciting, but it still wasn't enough.
So when Rachel began to hear rumours about a new community of artists, she began asking questions. She discovered that her peers, Benjamin Arnold, Jamie Coreth and Jenifer Keltos were part of it. Led by the painter AlanJ. Lawson and philosopher Jacob Burda, Rachel uncovered a movement dedicated to maintaining a strong aesthetic vision, reconnecting with the natural world and preserving traditional oil painting techniques. It was
The Alpine Fellowship. She desperately wanted to be a part of it.
And, by the time we caught up at REPRESENT 2014, she was.
United by a dissatisfaction with the modern tendency towards 'scientism' and reduction, painters like Rachel, philosophers, writers and musicians were selected by Alan and Jacob. 
Funded by the 
Argosophia Foundation, they were invited spend time together in Aldourie, Scotland. Perhaps best known as the home of the renowned Victorian artist 
George Frederic Watts
,
  Aldourie was chosen for its geographical beauty.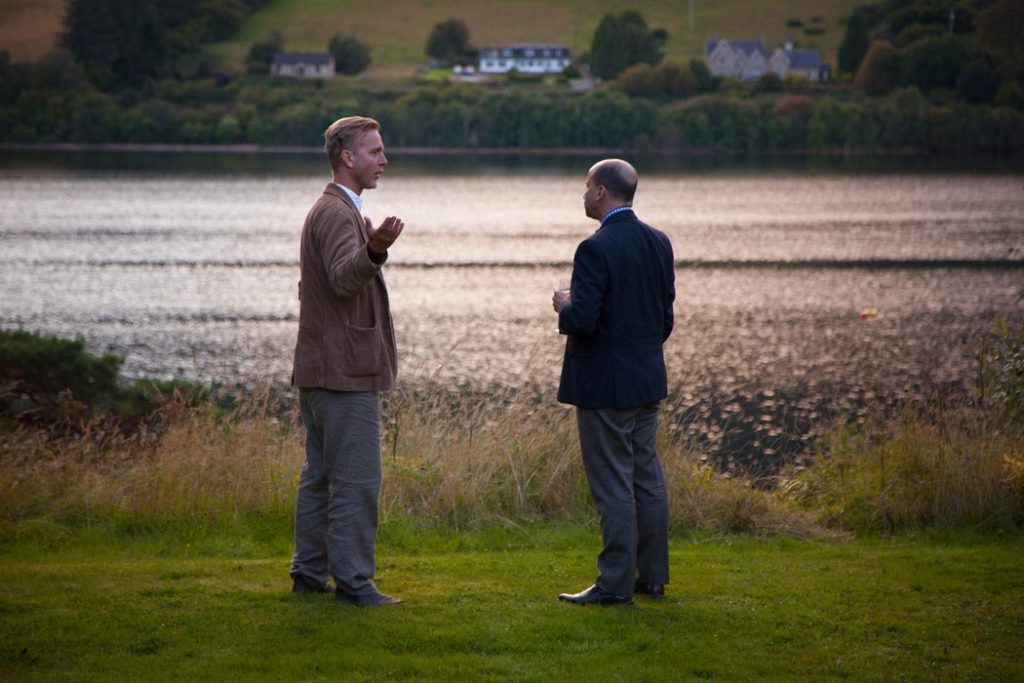 Alan and Jacob's belief that their carefully selected Fellows would thrive together in Aldourie proved true. An inspiring lecture series was presented. Soon, the Fellows found the confidence to challenge another's opinions. They began to motivate one another into new ways of working and existence.
Perhaps this was all to be expected. For the Apline Fellowship is rooted in the belief of the redeeming ability of the arts.
The inspiring Alan Lawson, describes his existence as 'peripatetic'. He supports his young family through sales of paintings, portrait commissions and teaching. There was never an alternative; Alan considers art as the most important of all human activity… that it has the ability to 'slowly drip into social consciousness' thus affecting the manner in which society perceives and experiences the world.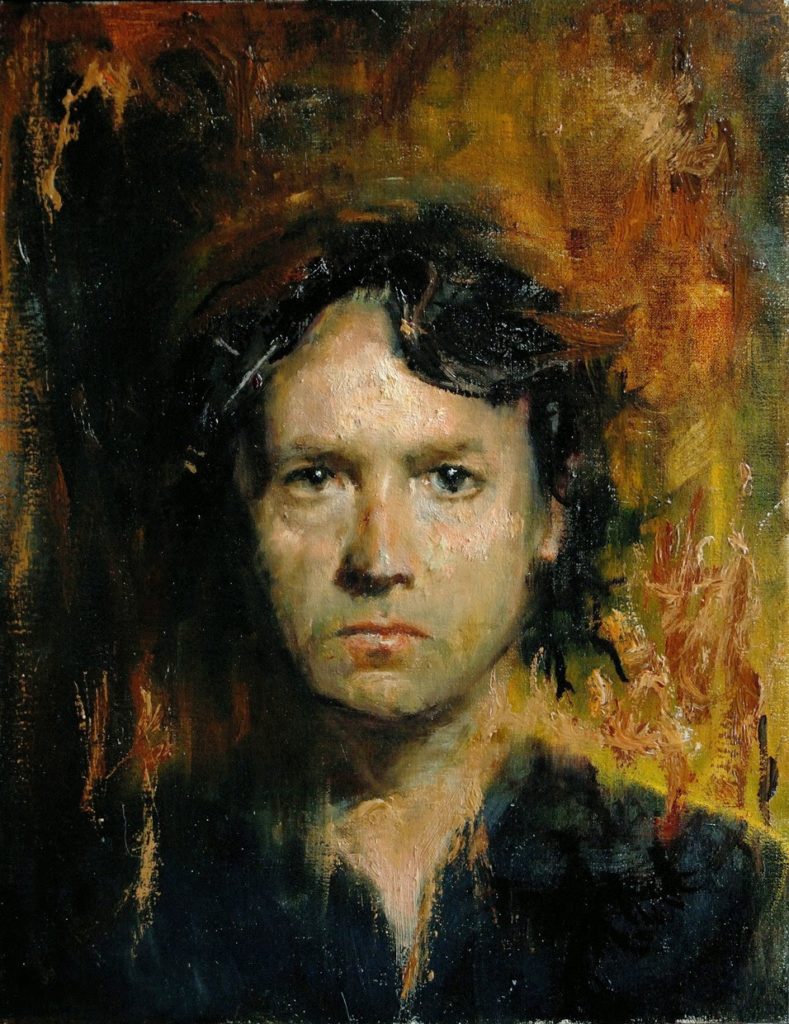 He is a 'redemptive realist', frustrated that figurative work is too often dubbed kitsch… that University Art Departments no longer have the skills necessary for academic drawing, painting or sculpture.
And if not kitsch, is an Academic training Post-Contemporary Avant-garde?  
Alan insists that 
'for art to be credible and enduring it must be closely tied to the value system of the artist'… a notion which was present in his fantastic lecture
Minimalism and Art
.
Although Rachel initially found the philosophical lexis 'challenging', she is now able to successfully apply the principles to her everyday existence.
Having enjoyed Harry Eyres' musical performances, Rachel has returned to the piano and is currently working on a score by Schubert. And I won't even begin to transcribe the reading list she has complied based upon the Fellows' suggestions!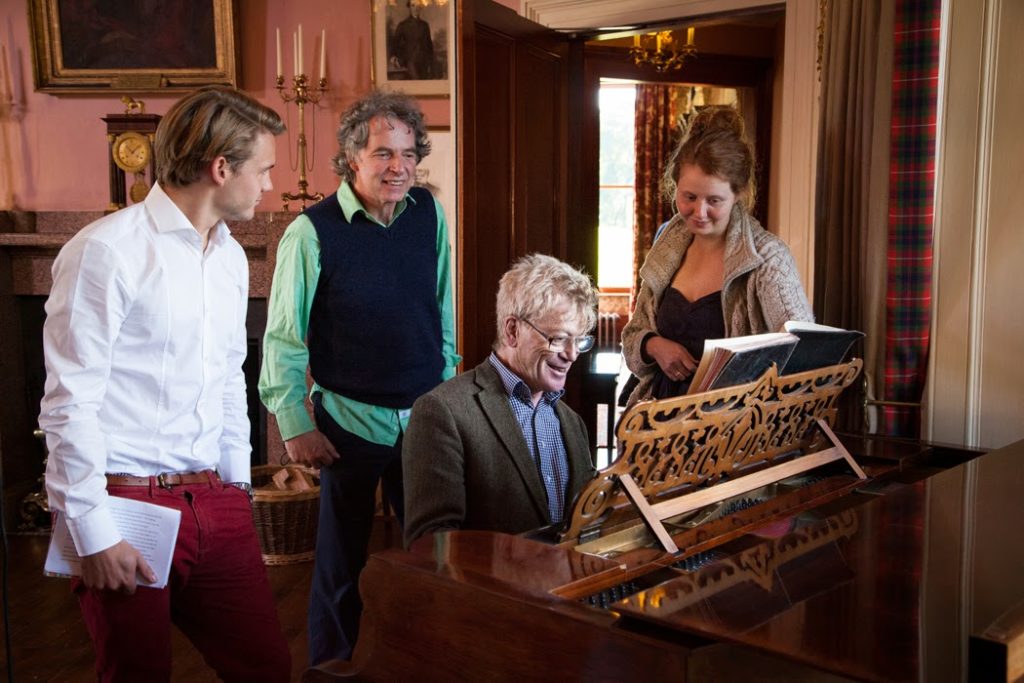 Perhaps most importantly, Rachel's approach to painting has matured. The Alpine Fellowship addressed the gulf of conceptual thought in an atelier training. Rachel found the lectures insightful, but putting philosophy into practice amongst the Fellows was fundamental.
When I met up with Rachel in July, she was carrying a guitar case. Yet, rather than a guitar it held painting tools and a portable easel! She was prepared to paint whenever the opportunity arose.
The Rachel I spoke to earlier this month no longer paints 'blindly' but with her 'heart'. She is driven by the desire to imbue each and every painting with personal significance.  She has been inspired.