Teaser
table of content
course:
Almudena Gonzalez (Spanish) : Aprende a tocar Tsuru-no-Sugomori
level:Medio avanzado
duration:1h 42m
language:Español
subtitles:--
released:April 26, 2014
description:Aprende en este curso con Almudena Gonzalez a tocar la pieza Tsuru-no-Sugomori, una pieza shakuhachi tradicional Japonesa compuesta por Wil Offermans. Este tutorial fue filmado en la Fattoria Palazzo Vecchio NOTE: La partitura debe comprarse por separado. Se puede ordenar en este link here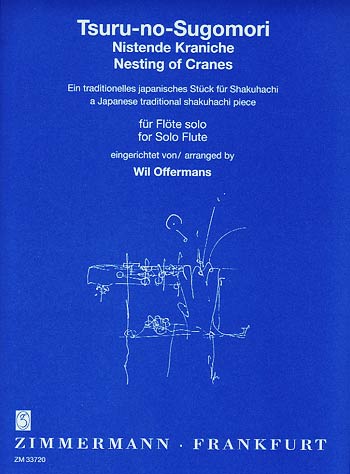 BIOGRAPHY:   Almudena González estudió en el Conservatorio superior de Granada con Juan Carlos Chornet, Liceu de Barlona con Julia Gallego y Trinity College of Music con Wissam Boustany, Emer McDonough y Sue Thomas bajo las becas "Trinity Trust" y "Cordelia Moses". Más tarde se translada a Colonia donde estudia con Robert Winn.   Realiza  Master  Classes y cursos con Jacques Zoon, Juliete Hurel, Andrea Lieberknetch, Philip Bernold, Wil Offermans, Paul Edmond Davies, Susan Milan entre otros.   Ha ganado los premios 2010 "Special  Award"  en el "British Flute Society Young Artist Competition" y en el "Harold Clark Woodwind Competition". En 2011 gana con el quinteto "Sideris" el premio especial del Festival en "OnWings Festival" en Groningen.   Almudena ha sido invitada a Festivales tales como "Festival de Pedraza noche de las velas", en el "British Flute Society Festival" en Londres, en"CAMAC Paris Harp Festival", "Beethoven Festival" en Bonn, "Time and space Festival" en el Royal Observatory de Londres, el Festival "Jonh Cage Cenntenial" en English National Opera y"Festival de Pedraza Noche de las velas", por mencionar algunos.   Su formación en orquestal la realiza con London Mahler Orchestra, London Youth Symphony Orchestra, BCN216, Janáček Youth Philharmonic Orchestra, ISSO – International Students Symphony Orchestra, Ensemble XXI, Academia de la Orquesta Ciudad de Granada y en música de cámara forma parte de Sideris Quintet, Bardac Trio, Brotons Duo, London Sound Painting Orchestra, Anatomía de la canción en dando conciertos en España, Italia, Inglaterra, Holanda, Francia y Alemania.   Como músico ha tocado en salas tales como  South Bank Center, English National Opera Colliseum, Ronnie Scotts,  L'Auditori de Catalunya, Auditorio Manuel de Falla, Sala María Cristina, Teatro de la Comédie Clermond Ferrand, Teatro Cervantes y Teatro Echegaray de Málaga.   Comprometida también con la docencia cuenta con una experiencia de seis años de enseñanza privada con alumnos de todas las edades y niveles, música clásica y contemporánea siendo invitada por digiQualia (www.digiqualia.com) para realizar una master class de Tsuru-no-sugomori, una pieza de música contemporánea de Wil Offermans con el apoyo de la editorial Zimmermann Frakfurt.